These testimonies are here to encourage, and uplift one another.
Please share your testimony. Click the word "Comment" below to leave Testimony/Comment.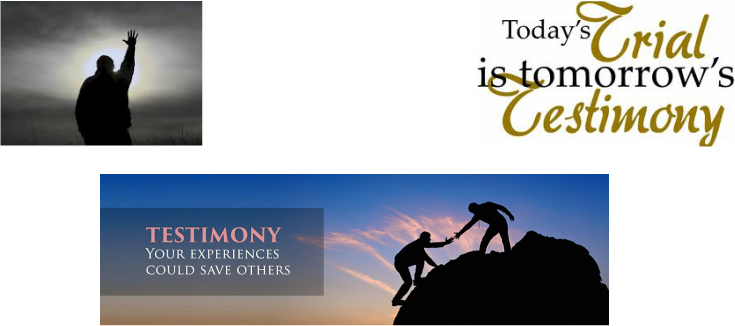 Ephesians 4:29 29 Do not let any unwholesome talk come out of your mouths, but only what is helpful for building others up according to their needs, that it may benefit those who listen.